Hot Water Repairs Brisbane
Brisbane, Ormeau, Gold Coast, Logan, & Redlands Plumbers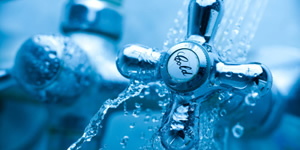 Complete Plumbing Solutions (QLD) is an Ormeau plumber with more than 20 years' experience servicing South-East Queensland homes, businesses, clinics and facilities.
Hot Water Repairs Brisbane
Our friendly local plumbers can fix, replace, test or inspect any hot water system at any time, with 24 hour emergency plumbing available on request.
Call (07) 5602 4167 or contact us for a quote!
---
Other Home & Commercial Hot Water Services

Blocked drains
Burst pipe repairs
Rainwater tanks
Water filters
Water saving devices and audits
Thermostatic mixing (hot water control)

Modifications and safety fixtures for elderly, disabled and medical centres
Boiling water units
Pump installation, repair and replacement
Sensor tapware
Solar and heat pump installations

Request a quote or simply call (07) 5602 4167 to discuss your hot water replacement or repair needs.